Bothwell Red Hot Chili Pepper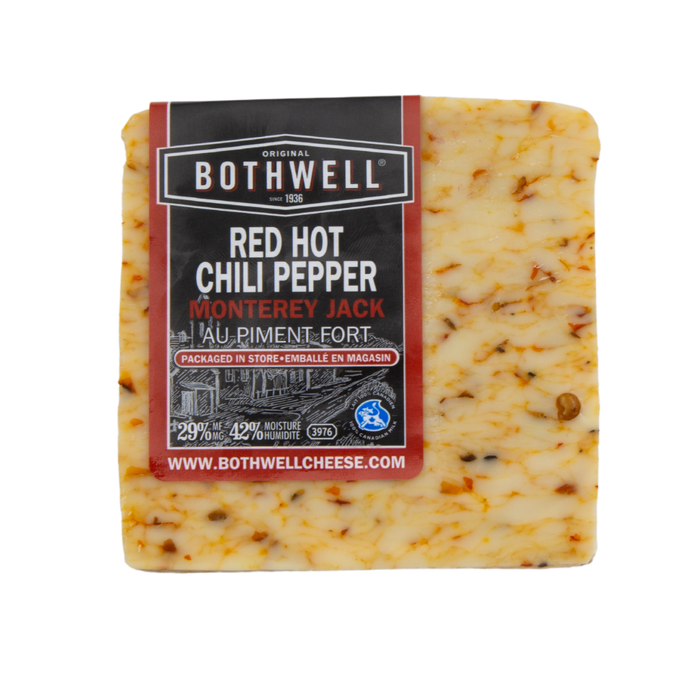 This vibrant and spicy cheese has been known to leave tongues tingling. We have spiked our Mild Monterey Jack cheese with heat to add an inferno finish to any dish or dip.

With zestier cheeses, you want to find a pairing that will evenly compliment the spicy flavour. Malbec, Merlot, or champagne are all good choices, or even, a light wheat beer.
Ingredients & Information

Nutritional Facts
Ingredients & Information
Origin/Origine: Manitoba, Canada
Milk Type/Type de Lait: Cow I Vache
Manufacturer/Fabricant: Bothwell Cheese Inc.

Ingredients: Fresh pasturized milk, bacterial culture, salt, pickled chili peppers, microbial enzyme

Ingredients: Lait frais pasteurise, culture bacterienne, sel, piments forts marines, enzyme microbienne

Milk Fat / Matieres Grasses : 29%
Moisture/Humidite: 42%
Storage/Entreposage: Keep refrigerated / Garder au froid