October 20, 2021
Gruyere Scones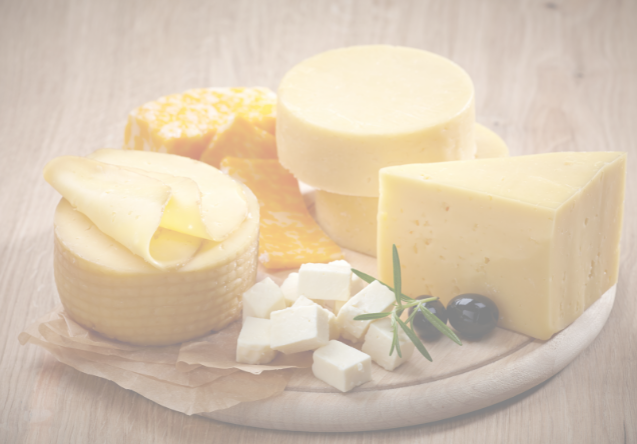 Ingredients:
2 large eggs, beaten
1/3 cup sour cream
3 tbsp Dijon mustard
2 cups flour
1/2 tsp salt
1 tbsp sugar
1 tbsp baking powder
90g (3 oz) whey butter, cut into pieces
1 cup Gruyère cheese, grated 
Directions:
Preheat oven to 375ºF.  Line two baking sheets with parchment paper.
In a small bowl, whisk together the eggs, sour cream, and 2 tbsp of the mustard.  Set aside.
In a large bowl, whisk together the flours, salt, sugar, and baking powder.  Add the butter pieces. 
Use your fingers to rub the butter into the flour mixture until it looks crumbly and there are no visible bits of butter.
Add the sour cream mixture to the flour-butter mixture.  Stir with a spoon until just roughly combined then add the grated Gruyère cheese. 
Use your hands to form a ball of dough, gently pressing and pushing the mixture together. 
Turn the dough out onto a floured board on the counter. 
Press the dough into two circles. 
Use a sharp knife or pastry cutter to cut the dough into 8 triangle shaped scones. 
Transfer the scones to the prepared baking sheets. 
Brush the tops with the remaining tablespoon of mustard.
Bake for 15 to 20 minutes or until lightly browned and cooked through.